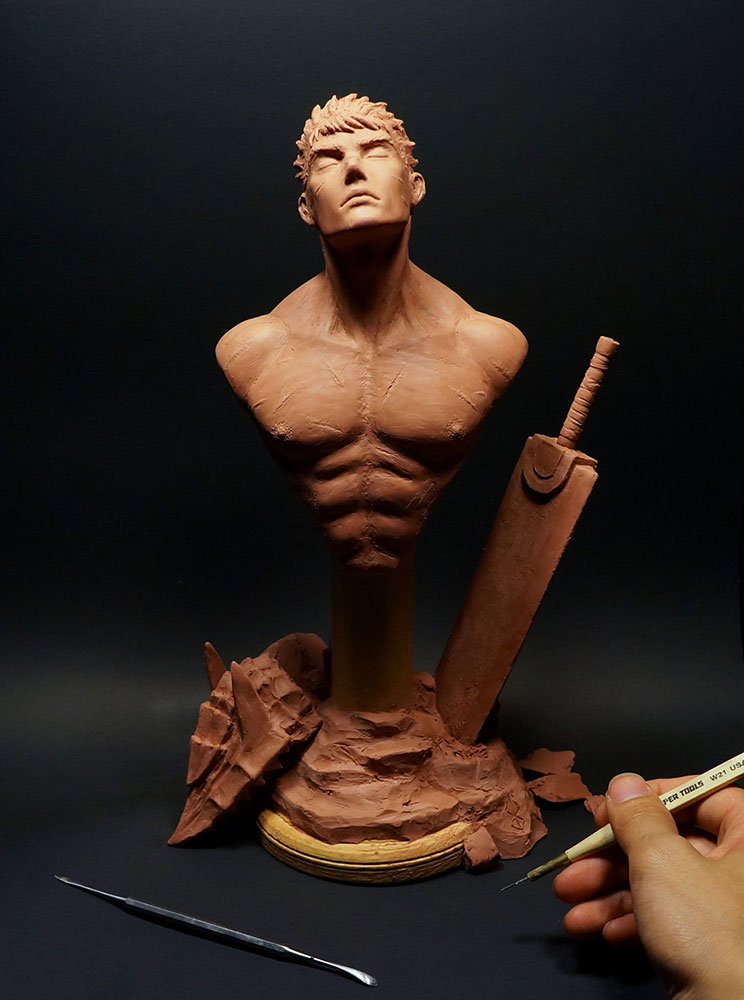 Bringing life to stone and clay.
Sculpting has been a passion of mine since my first art class many years ago. I got serious about it as I got older and did studies during my free time to improve my skills. In 2015, I finished the first sculpture I was satisfied with: The Spy from Team Fortress 2. I posted it on Reddit where it was well-received and gave me the motivation to pursue this passion.
It's now years later and I'm busy every day creating sculptures for people across the globe. Drawing my inspiration from classical sculpture, I use shadow and light to bring my pieces to life. I am constantly practicing to improve my craft so I can create even more beautiful sculptures to share with you. Make sure to follow one of my social media accounts to keep up with my works-in-progress!
—Robin (Graphesium)
Hand-made to order in premium carving stone on a brushed mahogany base.